One of our carnival artists, Sarah Salim from Wo Raasta community group, has created some amazing colouring sheets that children and adults can enjoy colouring in anticipation of Eid-ul-Fitr.
Eid celebrates the end of the holy month of Ramadan, and is a celebration of the acts of kindness observed in the form of fasting, giving to charity, helping the needy, sharing food and giving thanks.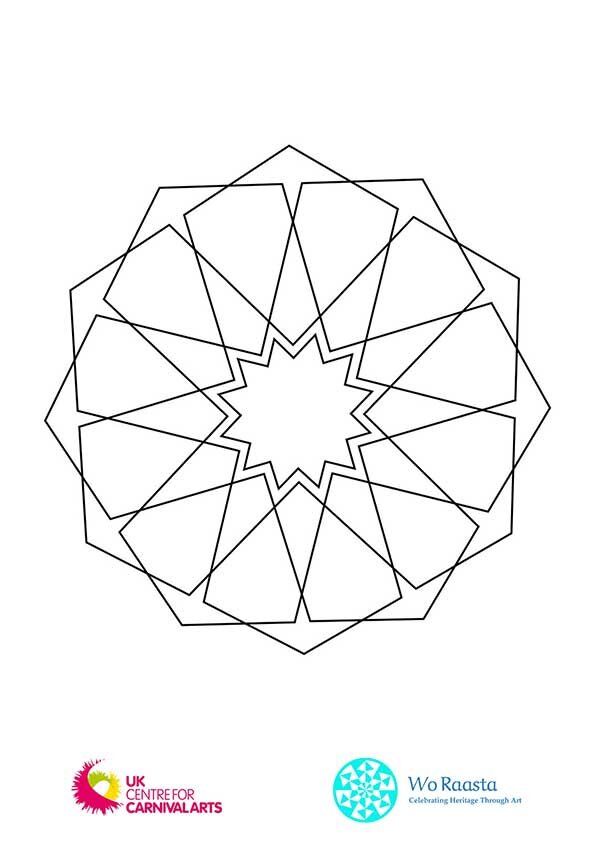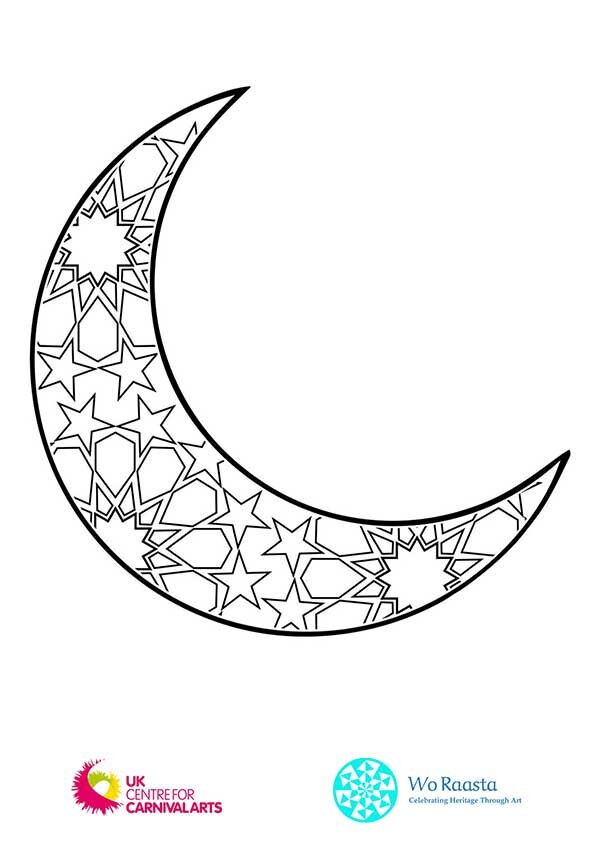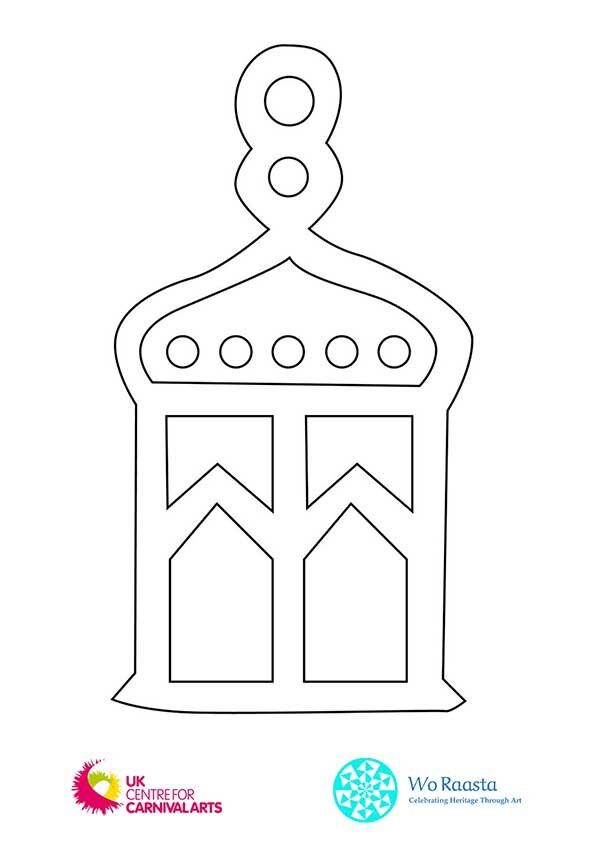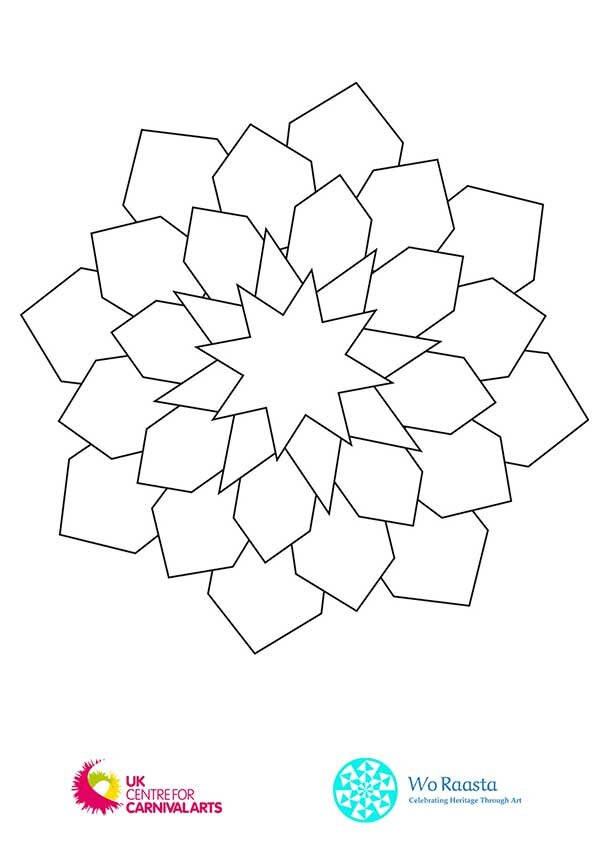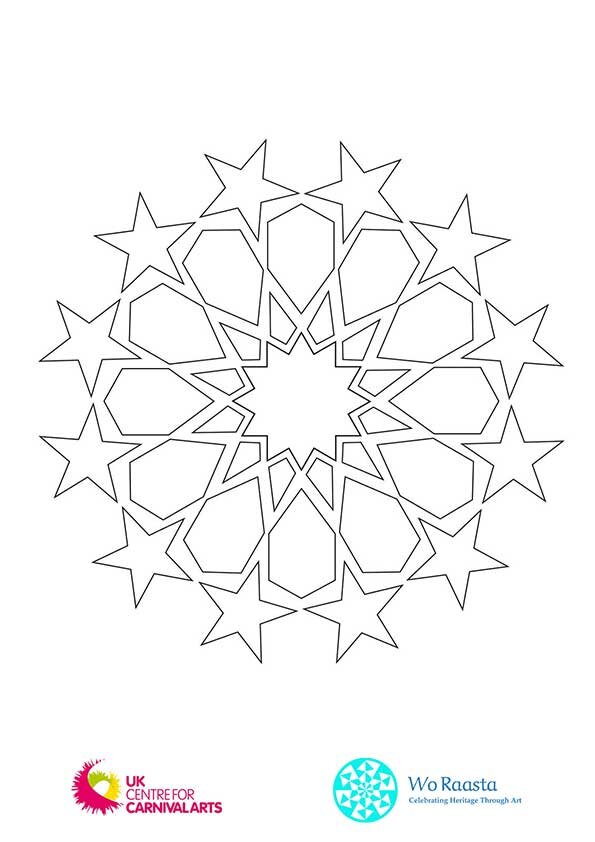 All of these patterns are based on work that Sarah has done for her carnival costumes.
We would love to see your interpretation – you can choose how you decorate them. Please do share with us on social media when you are finished!