Over the years Luton International Carnival has seen some really amazing costumes. We have had everything from dragons to aeroplanes, the tin man from Wizard of Oz, to brightly-coloured costumes representing London transport.
We have created some brand new colouring sheets based on some of these costumes, where you can either recreate the colours of the original costume or go wild and colour and pattern it to your own design! You can download all the colouring sheets by clicking the button below, or you can click on the images to download individual sheets.
Aeroplane costume
This carnival participant was dressed as an aspiring pilot, plane and all! There are two versions of the colouring sheet below you can download.
The first includes some of the patterns on the original costume, the second is left blank for you to create your own patterns. You can choose to copy the photograph of the original costume colours or create your own design. Perhaps we need more rainbow coloured planes in our lives!
Lion in the jungle
The second colouring sheet we have to offer is of a lion peeking out of the leaves in a jungle. This Lion featured on the following amazing costume from Scandalous carnival group a couple of years ago.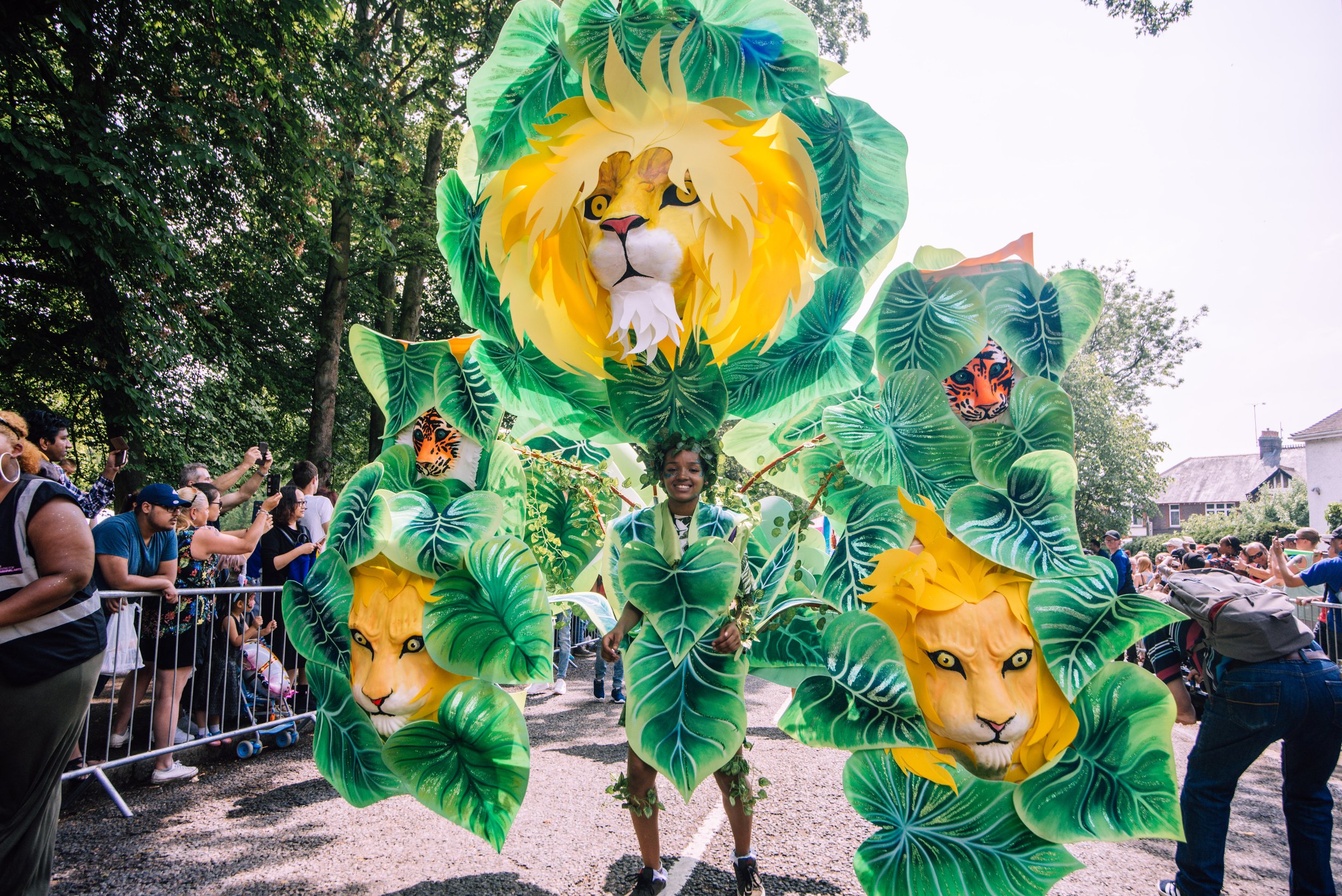 Dragon
This final colouring fun option is a magnificent two-headed dragon costume. The colours on the original are great, and speak of fire rage! But equally this dragon could look amazing if you choose a different colour theme. Let your imagination run wild!